Shopping Cart
Your Cart is Empty
There was an error with PayPal
Click here to try again
Thank you for your business!
You should be receiving an order confirmation from Paypal shortly.
Exit Shopping Cart
We are already into June (how fast is this year going?!) and it's time for our next TMG Mums Spotlight - Corin Kanazawa!  Corin is a South-African born, Australian from Melbourne. She's a personal stylist and mum of 3 (2 girls 11 and 9, and a 5 yr old boy.) 
1. In one sentence, how would your closest friends describe you?
Fun, honest, good for a laugh, loyal.
2. What is your family weekend ritual?
Saturdays are busy with the kids extra extra curricular activities and Sundays are family days usually spent at a local park where we picnic and play. In summer we drive out to the beach, usually the Hayama area where we used to live.
3. Whats your no.1 top trick for getting through a hard Mum day?
Other than wine? 
Chatting with empathetic friends, leaving the house in a mess and taking the kids out for dinner and making "me time" after the kids go to bed to decompress.
4. What gets you up each day?
My alarm clock, AKA my 5 year old.
5. What keeps you up at night?
Housework! Also a social media addiction...
6. How has TMG helped you?
When we moved back to Tokyo from Akita with our 3 kids, TMG was a great resource for kids' activities, events and general help for living in Tokyo with kids.
7. What challenges or benefits do you face being a parent in Tokyo?
Lack of space and overcrowding is certainly challenging for a family of 5. There's always something to do though, tons of events and activities.
8. Anything else you'd like to share...
It's hard not to be inspired by fashion and design living in Tokyo and I really started missing working in fashion (I worked for Louis Vuitton and various boutiques in Melbourne). I started off writing a monthly fashion article for a parenting blog and suddenly got requests for personal styling work, so I decided to give it a go!
I've been overwhelmed by the response and feedback from the Tokyo community. I love helping women achieve their best, boosting confidence and joy through personal style. When you look good, you feel good! Tokyo can be a challenging place to navigate stores and find a look that works for you. My job is smoothing out that process for clients while offering honest and refreshing styling advice.
You can find me on Facebook
www.facebook.com/corinstylist/
And Instagram
www.instagram.com/corinstylist/?hl=en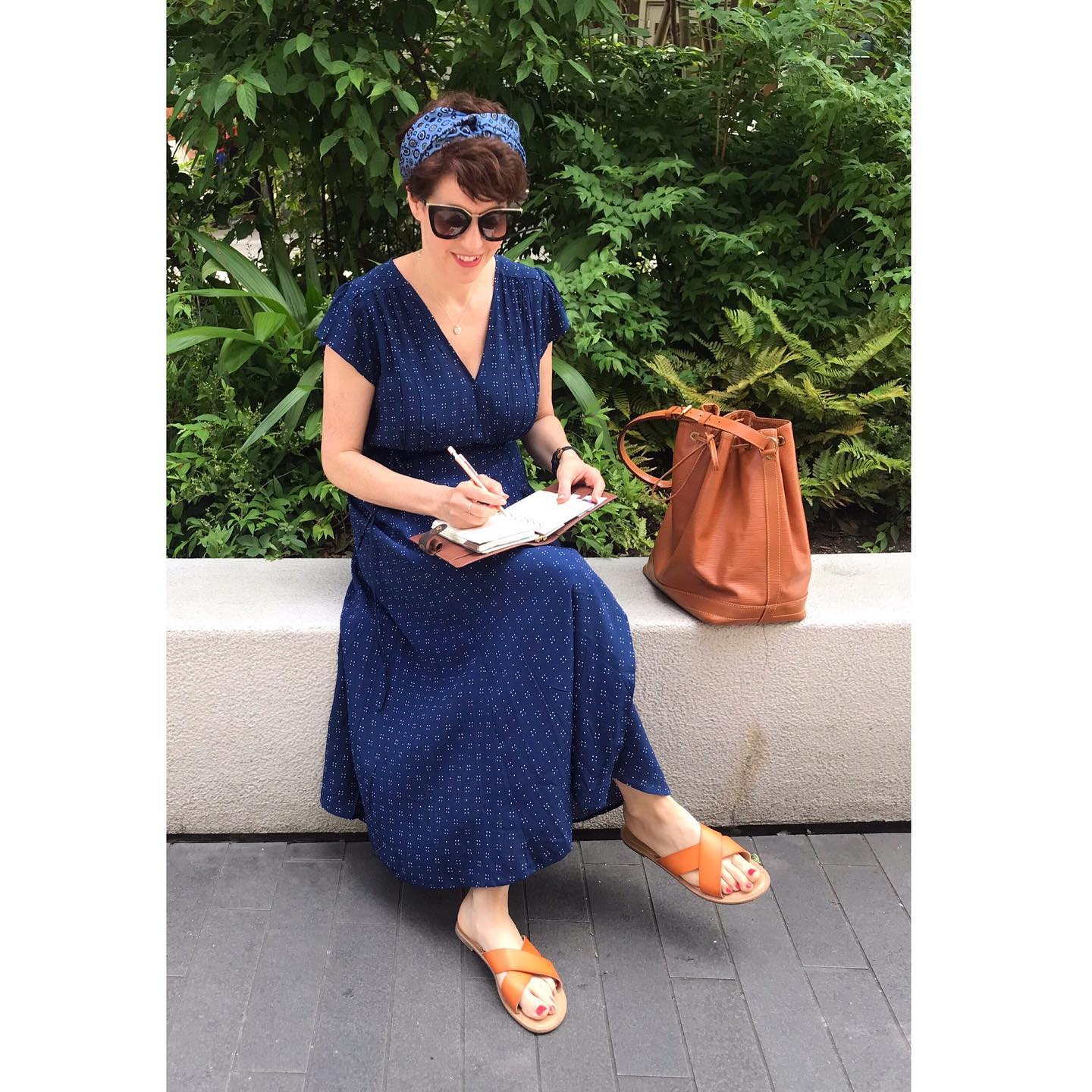 Categories: TMG Mums Spotlight
/